a benefit to move beyond the blue ribbon
September 24, 2020
Presented By Medical Properties Trust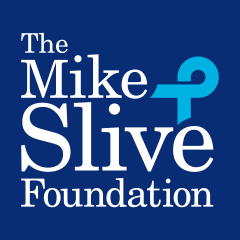 Beyond Blue promises to be a night filled with sports heroes, hors d'oeuvres, and cocktails–not to mention all the rare sports memorabilia, sporting event tickets, and VIP experiences up for bid in our live and silent auctions.
Together, we will move beyond the blue ribbon.
With your support, we can end prostate cancer and make blue ribbons a thing of the past.
We invite you to join us as we celebrate our 2020 Beyond Blue Honoree, Charlie Perry.
Charlie Perry
2020 Beyond Blue Honoree
Thank you.
The Mike Slive Foundation would like to extend its deepest appreciation to the following sponsors for their generous support of Beyond Blue.
Mr. & Mrs. Richard Bielen
Birmingham Mountain Radio
Mr. & Mrs. Dixon Brooke, Jr.
Mr. & Mrs. Richard A. Brooks
The Ann & Angelo Bruno Foundation
Coca Cola Bottling Company United, Inc.
Mr. Arthur M. Fairley, Sr.
Knight Eady Sports Group LLC
Protective Life Insurance Company
Mr. & Mrs. James Richardson
Mr. & Mrs. Tom Robertshaw
Mr. & Mrs. Joel Rotenstreich
Senator & Mrs. Luther Strange
Welch Hornsby Investment Advisors
Mr. Charles S. Caldwell, III
Cushman & Wakefield/EGS Commercial Real Estate
Charles DeBardeleben Foundation
Mr. & Mrs. Frank Falkenburg
Dr. & Mrs. Howard Goldberg
Mr. & Mrs. R. Holman Head
Mr. & Mrs. Tommy Mayfield
PNC Financial Services Group, Inc.
Mr. & Mrs. David Silverstein
Dr. & Mrs. Keith Stansell
Be a catalyst for the cure.
With your help, the Mike Slive Foundation will generate national awareness and fund the scientific breakthroughs that will save lives and end prostate cancer.