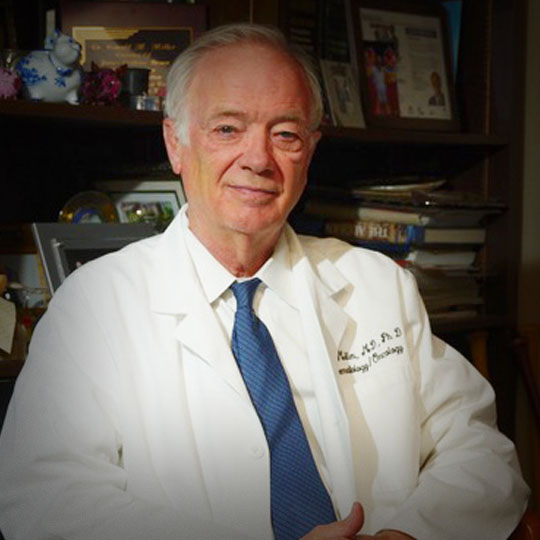 Donald M Miller, M.D., Ph.D.
Medical Advisory Board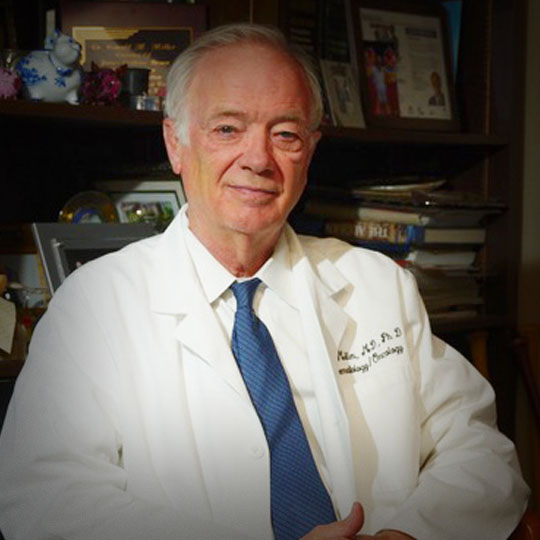 Donald M Miller, M.D., Ph.D.
Medical Advisory Board, Co-Chair
Donald Miller is the James Graham Brown Professor of Oncology at the University of Louisville. From 1999 to 2017 he was Director of the Brown Cancer Center and Executive Vice President for Health Affairs at the University. Prior to moving to Louisville he was on the faculty at the University of Alabama at Birmingham (from 1984 to 1999) and the University of Michigan. He is a practicing Medical Oncologist with an interest in melanoma and glioblastoma. His research has focused on the development of new cancer treatments. His laboratory discovered AS1411 which was the first DNA aptamer to be tested in cancer patients and is now being evaluated as a potential treatment for coronavirus.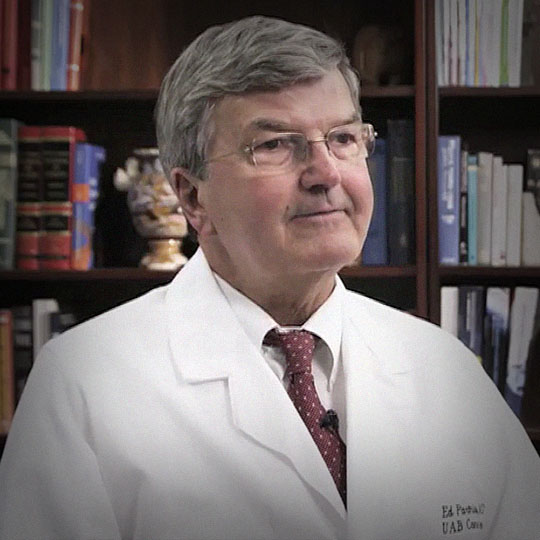 Edward E. Partridge, MD
Medical Advisory Board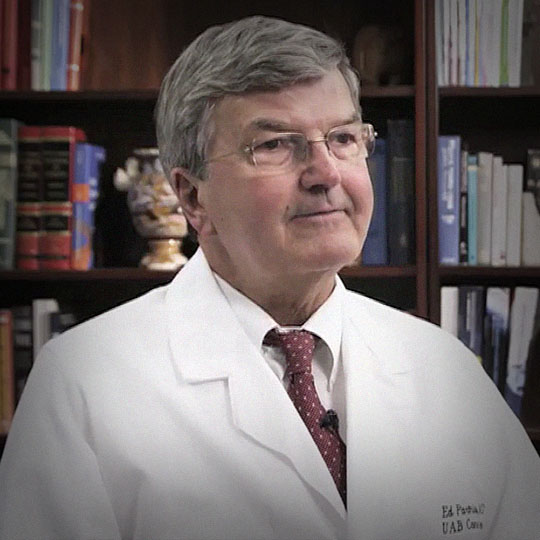 Edward E. Partridge, MD
Medical Advisory Board, Co-Chair
Dr. Partridge is Director Emeritus and Distinguished Professor at the University of Alabama at Birmingham Comprehensive Cancer Center. He served as Director of the UAB Comprehensive Cancer Center and holder of the Evalina B. Spencer Chair in Oncology from 2007 to 2017. He was Professor of Obstetrics and Gynecology from 1996 to 2017 and former Director of the Division of Gynecologic Oncology. His clinical interests are cancer control and prevention; cervical cancer; community based participatory research; gynecologic oncology; and minority health disparities.
In 2010-2011 Dr. Partridge served as President of the National Board of the American Cancer Society. He was Chairman of the Commission on Cancer for the American College of Surgeons and currently serves as Chairman of the Cervical Cancer Screening Guidelines Committee of the National Comprehensive Cancer Network. He is on the Board of Directors of the Mid-South Division of the American Cancer Society having served as Chairman of that board. His long-time volunteer work with the American Cancer Society included a major role in the establishment of the Joe Lee Griffin Hope Lodge, which provides housing in Birmingham for out-of-town patients receiving cancer treatment.
Dr. Partridge has received numerous awards and honors throughout his career, including the UAB Distinguished Alumni Award, UAB President's Excellence in Teaching Award from the School of Medicine, the Distinguished Faculty Award from the Comprehensive Cancer Center and the Academic Health Center and UAB's highest honor – the Distinguished Faculty Lecturer Award. Outside of UAB, he has been honored with the National Excellence in Teaching Award from the Association of Professors in Gynecology and Obstetrics, the St. George's Medal for Contributions to Cancer Control from the American Cancer Society, the Birmingham Business Journal's 2009 Health Care Heroes physician provider award, and many more. Most recently, he was honored with the American Cancer Society's prestigious 2013 national Humanitarian Award.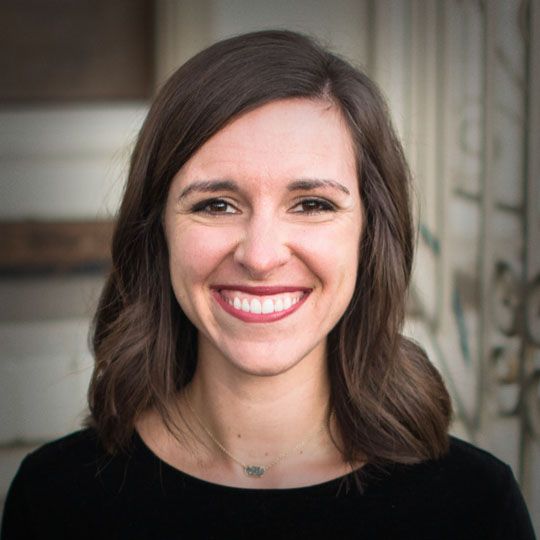 Nicole Hardekopf
Young Advisory Board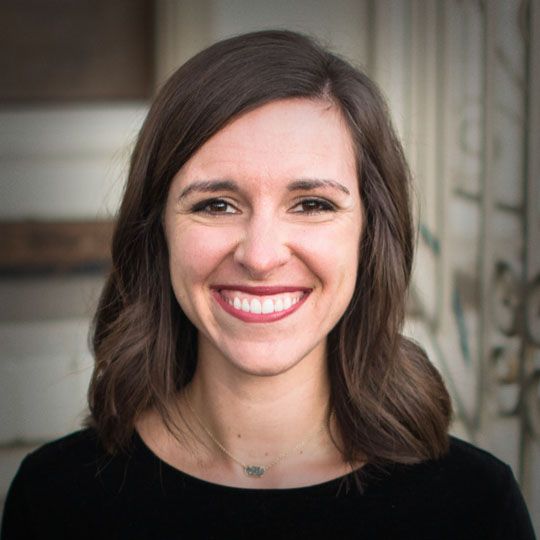 Nicole Hardekopf
Young Advisory Board
Nicole Hardekopf is a licensed realtor at ARC Realty, and was voted Vestavia Hills' Best Realtor in 2019 by Vestavia Hills Magazine. Nicole graduated from Auburn University in 2011 with a degree in Public Relations, concentration in Marketing, and minor in Spanish. While at Auburn, Nicole was a member of the Student Government Association, Mortar Board, Omicron Delta Kappa, Lobby Board, ADPi, and served as Vice President of the prestigious Cater Society, an organization comprised of the top 10 most influential women at Auburn University.
Nicole's volunteer experience in Birmingham includes serving on the Junior League of Birmingham and UAB Womens Club. She has served as two-time President for the Birmingham Fashion Week Junior Board, Publicity and New Member Chair for the American Cancer Society Junior Executive Board, and instructor at Steeple Arts Academy of Dance.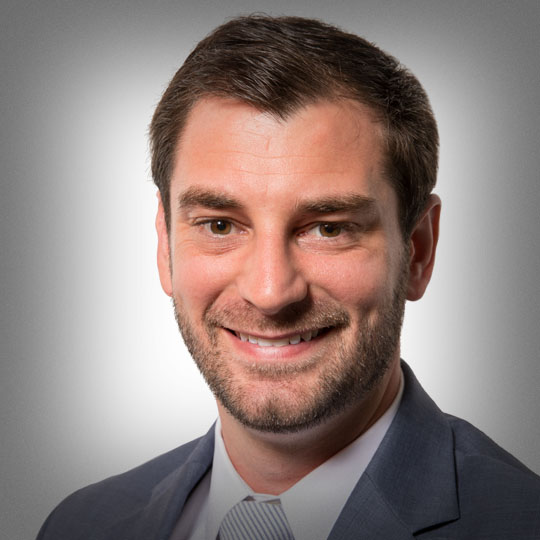 Morgan Trotter Copes
Young Advisory Board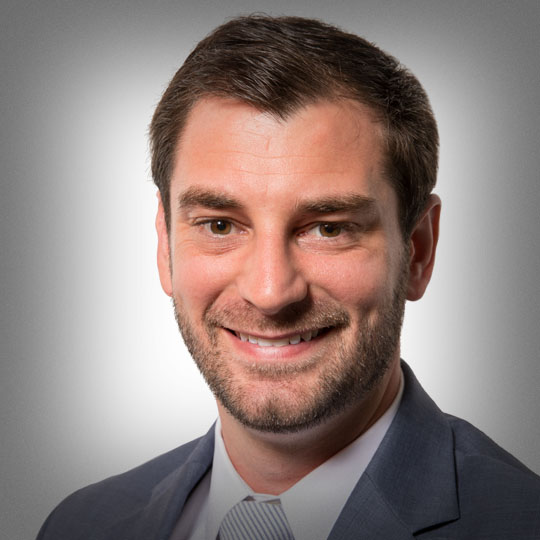 Morgan Trotter Copes
Young Advisory Board
Morgan Trotter Copes is now in his second stint at Regions Bank and returns after launching and running Birmingham's professional soccer team, Birmingham Legion FC. He is in commercial banking at the bank but still remains connected to the club and enjoys getting to be a fan. Morgan has been around soccer his entire life and holds a United States Soccer Federation B-License. He played in college at the University of Mobile and earned his bachelor's degree in management as well as his MBA. After being accepted into Regions Bank's Management Associate program, he moved to Birmingham in 2012. While working there, he co-founded the amateur soccer team, called the Birmingham Hammers, whose main goal was to help bring professional soccer to the Magic City. During his time as the club's President and General Manager, he was able to help build it to a successful organization and his efforts earned him the honor of being Legion FC's first employee as well as a spot in Birmingham Business Journal's Top 40 Under 40 in 2016. Outside of work, Morgan enjoys spending time with his wife, Emily, son, Lane, checking out local breweries, playing live music, wood working and taking his '84 Jeep CJ 7 for a spin.
Be a catalyst for the cure.
With your help, the Mike Slive Foundation will generate national awareness and fund the scientific breakthroughs that will save lives and end prostate cancer.