Our Research Grant Program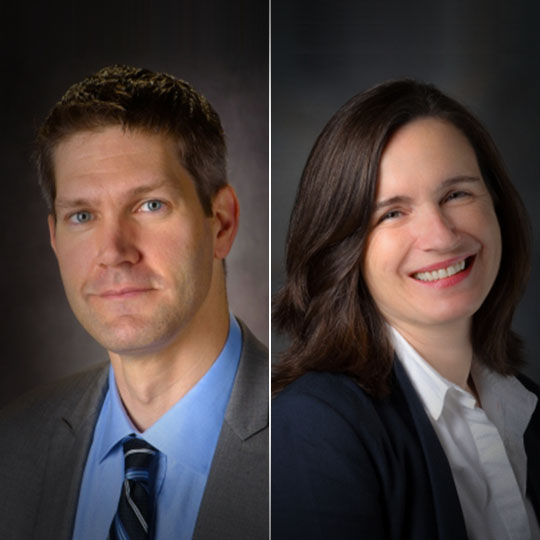 Daniel Frigo, PhD, and Ana Aparicio, MD, University of Texas MD Anderson Cancer Center
Our Grant Recipients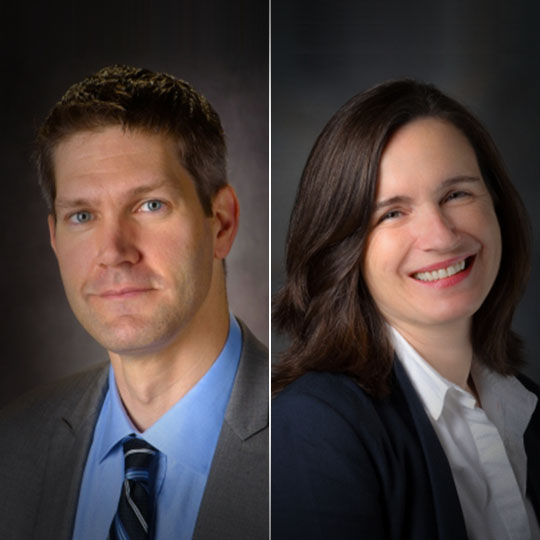 Daniel Frigo, PhD, and Ana Aparicio, MD, University of Texas MD Anderson Cancer Center
Targeting Arginine Metabolism to Treat Aggressive Variant Prostate Cancers
Metastatic prostate cancers are treated with a backbone of androgen receptor (AR)-directed therapy, which have led to incremental improvements in variable outcomes across the disease. Through a series of clinical trials and parallel studies in pre-clinical models, we defined the aggressive variant prostate cancers (AVPC) to encompass prostate cancers that are poorly responsive to AR-directed therapies. Notably, these patients can be selected for molecularly, and they exhibit sensitivity to platinumbased chemotherapy. However, heterogeneity remains within the AVPC subset and therapy responses remain short-lived leading to poor prognoses. Thus, there is an urgent need to discover additional tumor characteristics that can increase the predictive value of the AVPC criteria and advise therapeutic interventions to improve clinical outcomes. Alterations in pathways involved in arginine biosynthesis cause cells to rely on extracellular arginine. In preliminary pre-clinical studies, arginine depletion with PEGylated arginine deiminase (ADIPEG20) caused cell death specifically in tumor cells noted to have impaired arginine metabolism. Moreover, the anti-cancer effects of ADI-PEG20 were found to synergize with platinum-based therapy. Preliminary clinical data suggest that altered arginine metabolism is a hallmark of AR-indifferent metastatic castration-resistant prostate cancer (mCRPC). Our overall hypothesis is that tumors meeting AVPC criteria enrich for alterations in arginine metabolism that can be therapeutically exploited with extracellular arginine depletion resulting in improved responses to platinum-based chemotherapy. Defining arginine metabolism in the AVPC and demonstrating in vivo efficacy of platinum-based chemotherapy + ADI-PEG20 in murine models will inform for a future clinical trial that will test the effects of ADI-PEG20 + carboplatin/cabazitaxel in men with AVPC.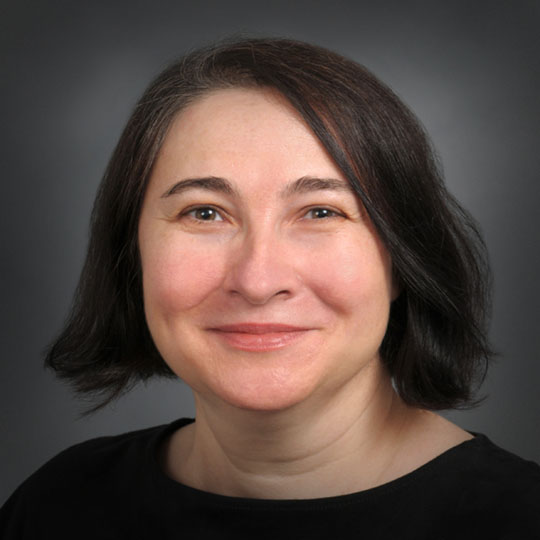 Flaminia Talos, MD, PhD, Stony Brook University
Our Grant Recipients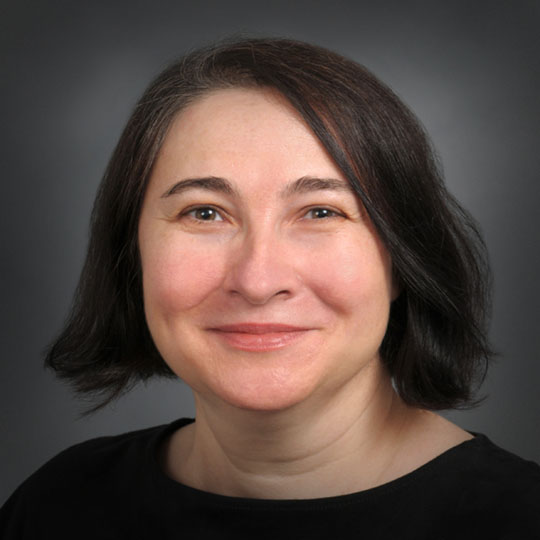 Flaminia Talos, MD, PhD, Stony Brook University
Dissecting clonal competition in organoid models of advanced prostate cancer
Next generation sequencing (NGS) redefined the modern understanding of tumor cellular landscapes as complex ecosystems of coexisting cell populations ("clones") that evolve independently, diversify and compete during the course of the disease. A result of complex rhythms of accumulating mutations and changing cell properties within the constraints of the tissue microenvironment and applied treatments, the continuous spatiotemporal subclonal diversification in cancer appears to give its invincibility as treatments are ultimately defeated by the emergence of lethal drug-resistant metastatic cellular populations. While the accumulation of mutations has been extensively studied, mechanisms of clonal interactions remain elusive leaving important modulators of tumor development unidentified. However, they might represent the Achilles' heel of tumors and hold the prospect of therapies impervious to the constant multiplication of cancer genomes. In preliminary work, we modeled clonal landscapes and uncovered differences in the way locally dominant clones escape the immune response and their potential to eliminate minor clones in direct contact. Here, we will use novel NGS single cell applications and 3D tumor organoids to dissect mechanistically clonal competition and identify key genes involved in direct elimination of minor clones by the dominant clones. Leveraging the mechanisms that facilitate the elimination of minor clones against all clones would address a major clinical need: novel therapeutic strategies that can contribute to eradication of all clones within a tumor.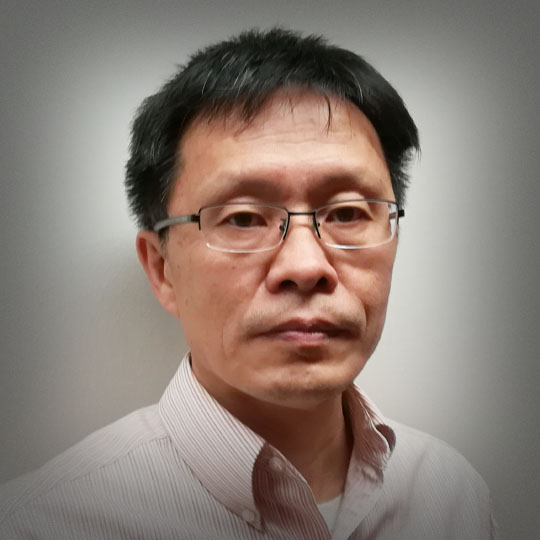 Lizhong Wang, MD, PhD, University of Alabama at Birmingham
Our Grant Recipients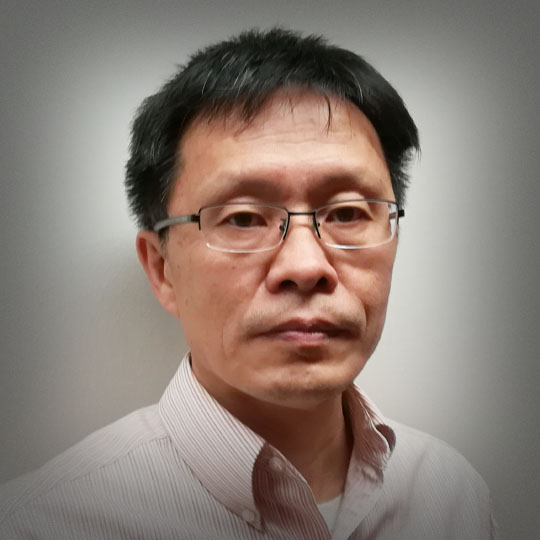 Lizhong Wang, MD, PhD, University of Alabama at Birmingham
Target nerve-tumor communication to improve prostate cancer outcomes
Perineural invasion, a neoplastic invasion of nerves, is common in 75% of prostatectomy specimens of prostate cancer and in 11% to 38% of prostate cancer biopsies. For patients treated by prostatectomy, perineural invasion is predictive of extraprostatic extension, seminal vesicle invasion, positive surgical margins, tumor metastasis, and prognosis. Thus, targeting perineural invasion is an attractive therapeutic option. Previous studies have attempted to cut nerves surgically or chemically to block growth, occurrence, and metastasis of prostate cancers. However, shortcomings related to the side effects of these therapies hinder their clinical application. In the peripheral nervous system, Schwann cells (SCs) surround neurons and protect them. In prostate cancers, SCs promote perineural invasion, tumor metastasis, and bone metastasis-related pain. Thus, for patients with prostate cancer, targeting of SCs appears to be an effective approach to block tumor progression and metastasis and relieve cancer-related pain. This study hypothesizes that targeting of SCs eliminates perineural invasion, inhibits tumor progression and metastasis, and relieves the cancer-related pain of prostate cancer. There are two specific aims: 1) Targeting of SCs to inhibit tumor progression and metastasis and 2) Targeting of SCs to relieve bone metastasis-related nerve pain. Although this research is proposed for preclinical animal models, in future clinical applications, this developed approach is expected to prevent lethal tumor metastasis and relieve cancer-related pain for prostate cancer patients with bone metastasis.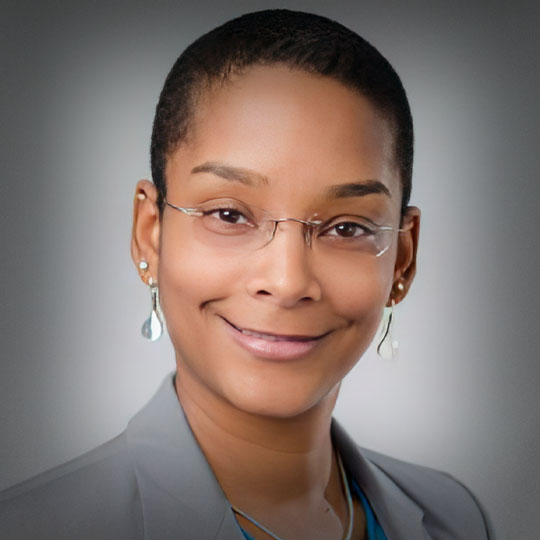 Nynikka Palmer, DrPH, MPH, The Regents of the University of California
Our Grant Recipients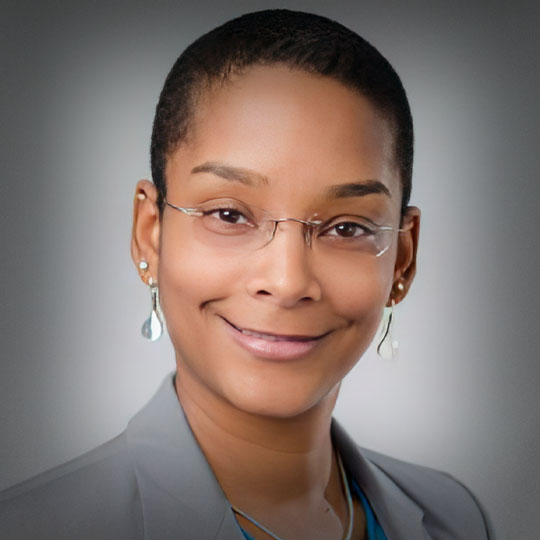 NynikkaPalmer, The Regents of the University of California
PACE Yourself: Optimizing Patient-Centered Communication for Prostate Cancer Care in the Safety-Net
Hearing the words "you have cancer," is a life-changing, overwhelming, and stressful event that calls for clear, patient-centered communication – a hallmark of high-quality cancer care. The most common cancer among men, prostate cancer (PCa), presents communication challenges, as there are different types of PCa that require different approaches to care. It is critical that a man not only understand his diagnosis, but also understand all the treatment options available, including the potential side effects. Interventions to improve understanding and shared decision-making in PCa have typically focused on patients, with no consideration for how doctors deliver information to patients or its clarity. Our research illustrates the need for a communication tool to help doctors clearly communicate information to newly diagnosed PCa patients. Incorporating personalized and easy-to-understand images of PCa care can improve communication, shared decision-making, and quality of life. However, very few interventions focus on what doctors say or the information they offer to improve communication in cancer care. We propose the development of a communication tool for doctors that can also be a take-home resource for patients, called PAtient-CEntered (PACE) Yourself. This tool will help guide PCa doctors to clearly communicate a PCa diagnosis, prognosis, treatment options and side effects, and next steps with newly diagnosed PCa patients in public hospitals. We aim to 1) create an early model of PACE Yourself developed in collaboration with a design team, and 2) test and revise the original PACE Yourself model to develop an electronic version within the medical record. This pilot will lay the foundation for a larger, scalable PACE Yourself communication tool within the medical record that (a) supports doctors in clear and effective communication for PCa diagnosis and care plans, and (b) connects underserved patients with resources that can guide them along a journey of decision-making and equitable healthcare.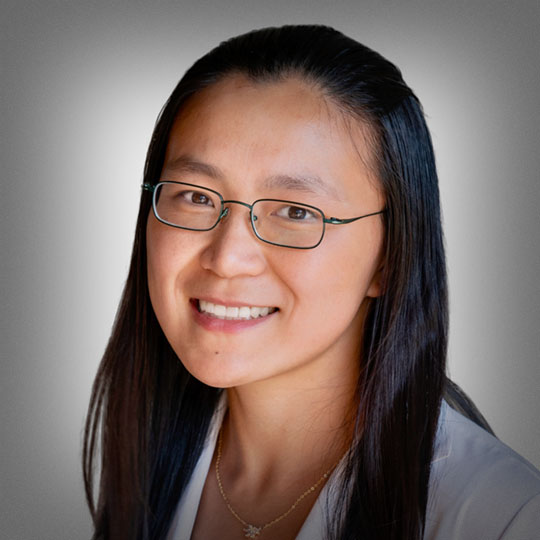 Yun Rose Li, MD, PhD, City of Hope Comprehensive Cancer Center
Our Grant Recipients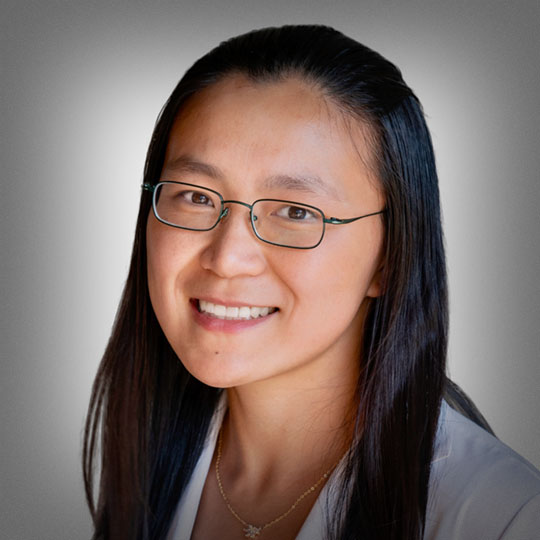 Yun Rose Li, MD, PhD, City of Hope Comprehensive Cancer Center
A single-cell approach to deciphering and targeting radiation therapy resistant prostate cancer using patient-derived organoids and metabolic modulation
Radiation therapy (RT) is one of two curative treatment options for patients with aggressive prostate cancer (APC), however, over 20-40% of patients develop recurrent disease. In patients who recur, limited treatment options exist, all of which incur significant toxicity. Most patients ultimately require testosterone-suppressing therapy, which is associated with numerous side effects including cardiovascular disease, obesity, and osteoporosis. Despite receiving hormonal therapy, 60% of patients develop metastatic disease within one year, many of whom will succumb to their disease. The extent of tumor response to RT is highly variable, however the biological mechanisms for this heterogeneity are poorly understood. It is unclear why some APC patients treated with the same dose, technique, and duration of RT experience recurrence, while not others. RT resistance may, in fact, contribute to why African American men are at higher risk of prostate cancer mortality (even adjusting for clinical/socioeconomic factors), underscoring the need for more personalized approaches to RT for APC. Having an APC model of RT is essential to investigating the mechanism of RT resistance, screening for therapeutic targets and enabling personalized RT approaches that will ultimately reduce APC-related morbidity and mortality. Such a model is not yet available because APC is treated with daily RT over 6-9 weeks, making most routine approaches eg. mouse models impractical, while cell lines simply do not recapitulate APC complexity and heterogeneity. To address this gap in technology and knowledge that could lead improve APC outcomes, we propose a set of cutting-edge molecular and computational experiments to:
1. trace the evolution of APC progression during RT using a patient-derived organoid system,
2. identify the molecular signature of the RT resistant APC cells,
3. evaluate how (and if) RT resistant tumor cells ultimately give rise to recurrent APC,
4. evaluate whether metabolic interventions can help prevent RT resistance.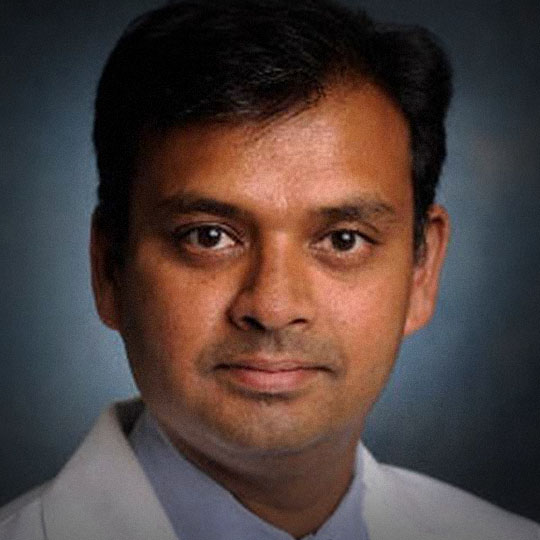 Sunil Sudarshan, MD, PHD - UAB
Our Grant Recipients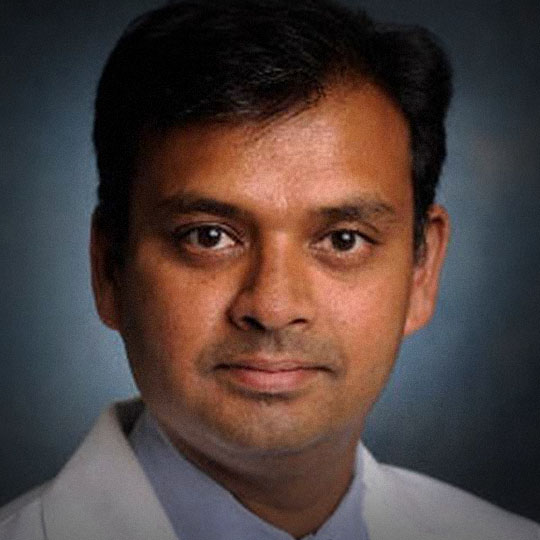 Sunil Sudarshan, MD, PHD – UAB
Impact of Tet Protein With Aggressive Prostate Cancer
Dr. Sudarshan is a urologic surgeon-scientist dedicated to the further understanding of the molecular basis on genitourinary malignancies and to translate these findings to the development of novel treatments that will impact the care of affected patients. His particular area of interest is the role the TET enzyme (ten-eleven translocation methylcytosine dioxygenases) to prostate cancer. Dr. Sudarshan believes this grant will validate the finding that the loss of the TET protein promotes the development of aggressive prostate cancer. Dr. Sudarshan will determine how TET is lost, and how it can be turned back on. Identifying the target genes of TET will allow the documentation of the characterization of protein and their effects on prostate cancer progression. This in turn will lead to new and novel therapeutic approaches to the disease.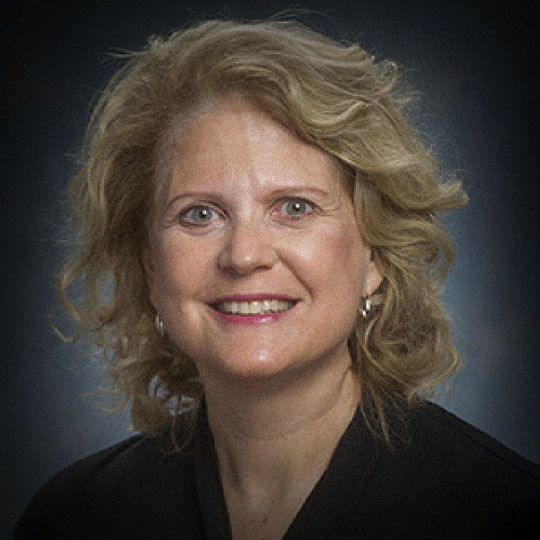 Wendy Demark-Wahnefried, PHD, RD
and Research Team - UAB
Our Grant Recipients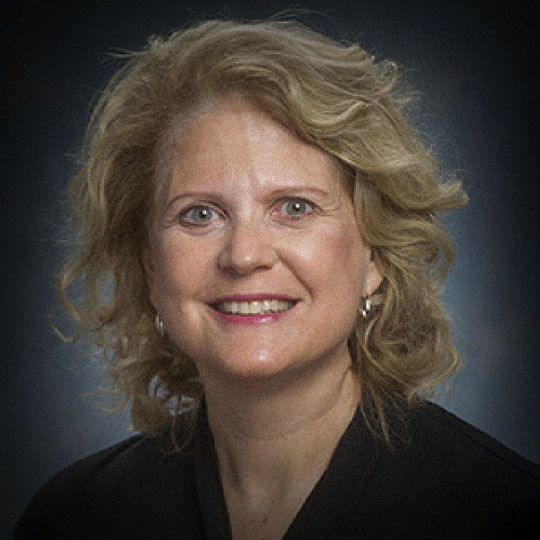 Wendy Demark-Wahnefried, PHD, RD, Soroush Rais-Bahrami, MD, Robert Oster, PHD, and Andrew Frugé, PHD, RD – UAB
Solving the Obesity Paradox in Prostate Cancer
Obesity is a clear risk factor for 13 different cancers, but for prostate cancer, this relationship is complex. The most recent data shows that is related to aggressive prostate cancer, prostate cancer progression and prostate cancer death. These data come from many observational studies in humans, as well as experiments in preclinical models. Dr. Demark-Wahnefried and team will be studying randomized controlled trial data on weight loss among obese and overweight prostate cancer patients to determine if slower weight loss/or less intensive physical activity exerts a beneficial impact on tumor biology. In addition, they will to determine if rapid weight loss fuels the aggressiveness of tumor growth in the prostate. The NCI-supported trials (one in breast cancer and one in prostate cancer) of weight loss interventions convened during the presurgical period yielded incredibly interesting results that suggest that a slow, steady weight loss that includes exercise may be the best to reduce prostate cancer cell proliferation. Through additional testing of RNA expression data and some circulating biomarkers, we hope to better understand the mechanisms by which slow weight loss and exercise may help men with prostate cancer and arrive at some idea of the rate of weight loss and the amount and kind of exercise needed.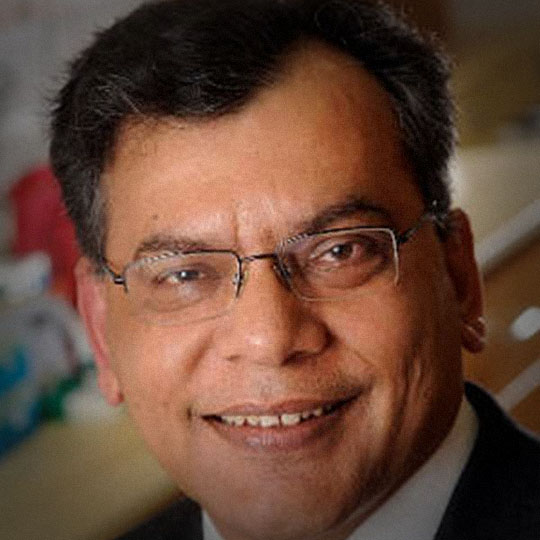 Keshav K. Singh, PHD - UAB
Our Grant Recipients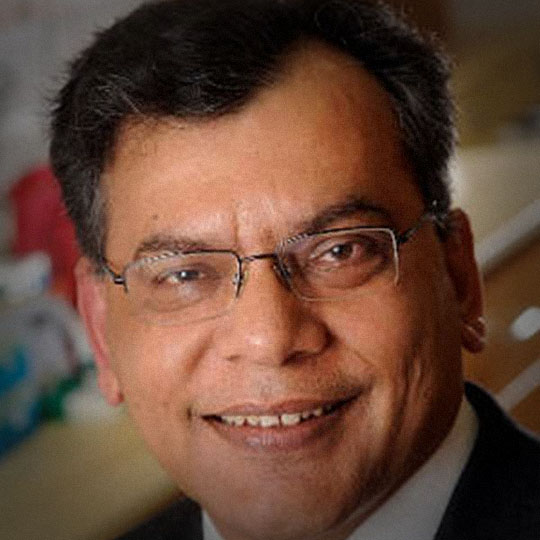 Keshav K. Singh, PHD – UAB
Novel Functions of Mitochondria Localized Androgen Receptor in Prostate Cancer
The androgen receptor plays a central role in the normal development of the prostate gland, in prostate carcinogenesis, and in the progression of prostate cancer to advanced metastatic disease. Nuclear localization of androgen receptor upon binding to testosterone directs regulation of a host of nuclear genes. Traditional thinking is that nuclear localization of androgen receptor plays a key role in prostate tumorigenesis. Although this is certainly true, we have discovered that additional action(s) of androgen receptor outside the nucleus can contribute to prostate cancer. Surprisingly, we have found that the besides in the nucleus androgen receptor localizes into mitochondria and contains authentic mitochondria localization signal capable transporting other proteins into the mitochondria. Our study suggests that mitochondria-localized androgen receptor is a novel player in promoting prostate tumor growth and metastasis. It is conceivable, that androgen receptor in mitochondria acquires novel mitochondrial function(s) and provides energy needed to fuel prostate cancer aggressiveness, but this remains to be investigated. This grant will seek to 1) determine the novel function(s) of androgen receptor in the mitochondria and evaluate the tumor growth and metastatic potential of mitochondria-localized androgen receptor in mouse xenograft model.
Be a catalyst for the cure.
With your help, the Mike Slive Foundation will generate national awareness and fund the scientific breakthroughs that will save lives and end prostate cancer.