Our Story
It all started with an idea scribbled on a napkin over coffee in Salem's Diner in Birmingham, AL.
Local attorney and community activist Ed Meyerson knew all too well the risks his five grandsons would someday have to face around developing prostate cancer. It runs in his family. Ed and his father are both survivors, making it twice as likely that his grandsons will someday be diagnosed with prostate cancer as well. Ed wanted to change those stats – for good.
Friends for years, Ed approached then SEC Commissioner Mike Slive, also a prostate cancer survivor, about creating a new organization dedicated to funding cutting-edge prostate cancer research in the South. Slive, who himself had participated in a clinical trial, knew the importance of finding a cure for this disease which affects 1 in 8 men.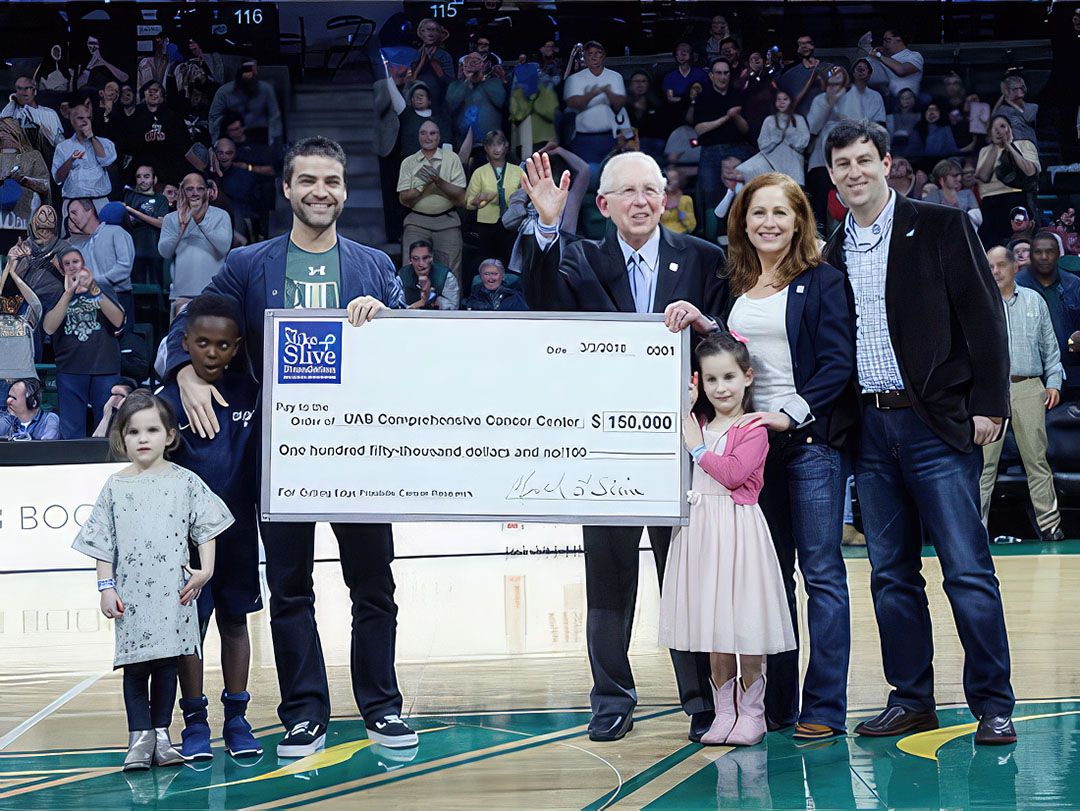 Now Over $4 Million Raised
In the fall of 2017, the Mike Slive Foundation for Prostate Cancer Research was launched with Ed Meyerson and Mike Slive as the co-founders. Their vision was to quickly become a national organization and to find a cure for prostate cancer.
With a handpicked Board of Directors, the organization grew quickly. The untimely passing of co-founder Mike Slive in May of 2018 further spurred the Board to renew its commitment to honoring Mike's legacy and Ed's vision by continuing to expand the work of the Mike Slive Foundation.
By the summer of 2019, the Foundation had grown to the point that full-time staff was needed. Anna Slive Harwood, Mike Slive's daughter who has a career of extensive experience in marketing, business strategy, and development, was appointed the first Executive Director of the Foundation. Emily Capilouto was hired as the Director of Education & Outreach, and Lindsey Renfro rounded out the team as Program Coordinator . The Board also expanded its mission to include creating programs to educate men and their families about the importance of early detection, while continuing to fund prostate cancer research.
Within six years, the Foundation has raised over $4 million and funded 27 prostate cancer research grants, and its Board has expanded beyond Alabama as the Foundation's footprint continues to grow.