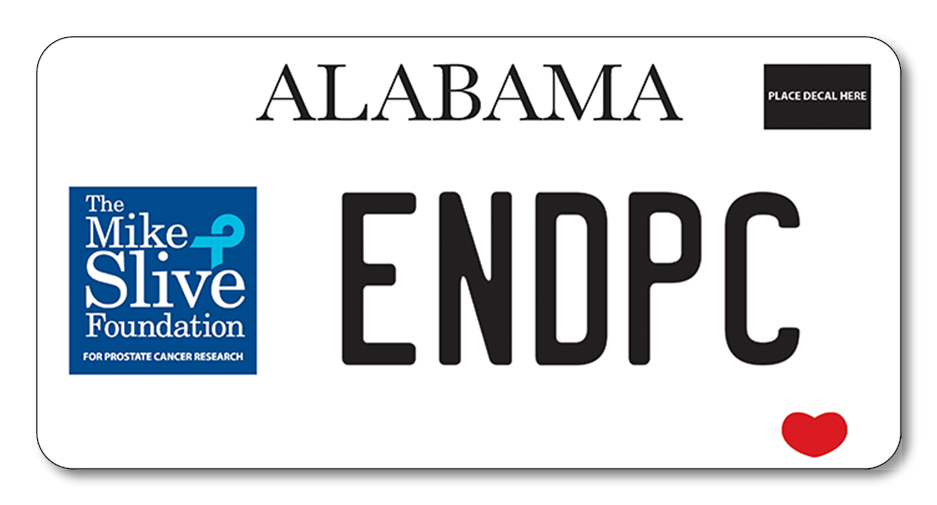 Thank you for helping us get the Mike Slive Foundation for Prostate Cancer Research tag on cars statewide this year!
We are proud to announce that – thanks to our many supporters – we met the minimum to put the Mike Slive Foundation logo an an Alabama license plate! This tag will help fund prostate cancer research. Over the next several weeks, we will be working with the DMV to get these plates on the road. For those that signed up in advance, watch for an email from the DMV to let you know it is time to get your tag.
If you missed your opportunity to sign up in advance, please click here to be notified when you can head to the DMV and get yours!