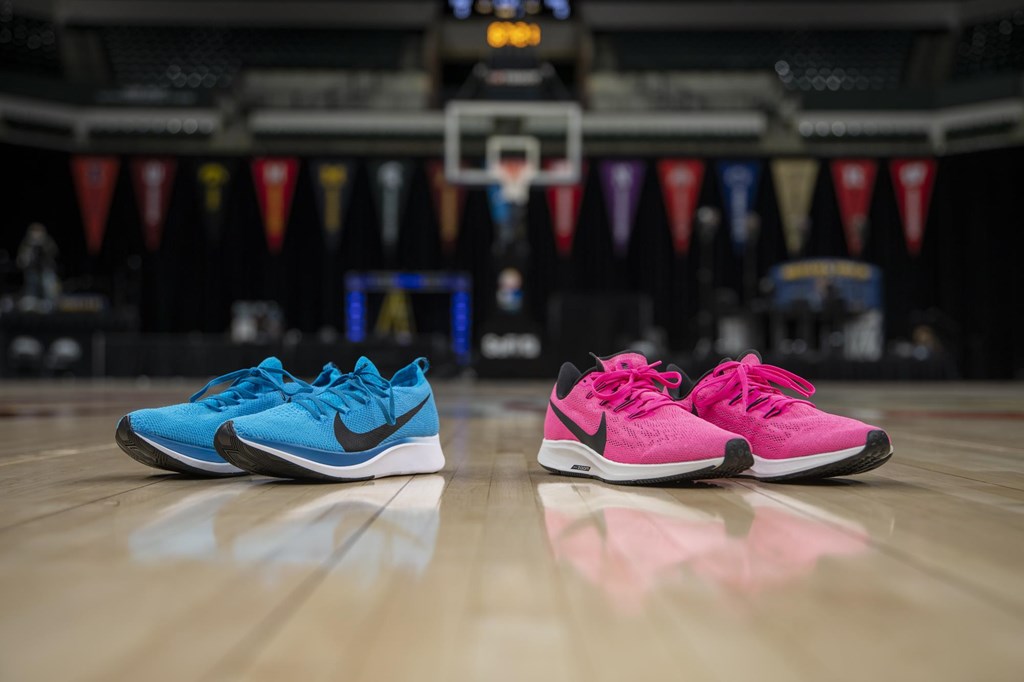 ROSEMONT, Ill. – Fans attending the upcoming Big Ten Men's and Women's Basketball Tournaments will be able to take part in numerous cancer awareness initiatives as the Big Ten seeks to honor those whose lives have been impacted by cancer.
"Every one of us has had someone dear to our heart affected by cancer and so we are incorporating a number of elements at both the Men's and Women's Big Ten Basketball Tournaments to honor those individuals," said Big Ten Commissioner Kevin Warren. "Together we can bring awareness to the fight against cancer not just over the next two weeks, but with new initiatives in the months and years to come."
Semifinal day at the women's tournament will be Think Pink Day to raise awareness for breast cancer victims, survivors and their families on Saturday, March 7. The Big Ten will hold collections, as well as donate a portion of every ticket purchased for that day's session to the Pink Ribbon Connection in support of providing free supplies and services for breast cancer patients in Indiana. The Big Ten also will honor breast cancer survivors during halftime of one of the semifinal games. In addition, spectators attending Saturday's semifinals are encouraged to wear pink in support of breast cancer awareness.
The Big Ten also is proud to partner with Ascension St. Vincent to offer free mammograms on-site in the Big Ten Fan Fun Zone to all women who pre-register. The Big Ten is firmly dedicated to supporting services like free mammograms and working with the Indianapolis community to promote a healthy lifestyle, including preventive screenings for numerous types of cancers. For more information and to register for these free breast cancer screenings at the Big Ten Tournament, click here for more details.
Other details around the building will include pink referee whistles, pink lemonade distribution to fans, pink balloon arches for team entry points and pink elements around the BTN broadcast. Fans also will receive a pink-branded cape upon entry to Bankers Life Fieldhouse on Saturday while supplies last.
The men's tournament also will feature a day dedicated to cancer awareness, as Friday, March 13, will be Block Cancer Day. The Mike Slive Foundation for Prostate Cancer Research will be providing blue ties and lapel pins for the coaches and BTN talent to raise awareness for prostate cancer. They also are providing Block Cancer shirts for the Big Ten staff. More information on the Mike Slive Foundation can be found at www.MikeSliveFoundation.org.
Messaging and in-venue signage will help raise awareness about prostate cancer and the importance of early detection. The game officials will have blue whistles and everyone is encouraged to wear light blue.
Big Ten staff members also will be wearing pink and blue Nike shoes throughout the two events as a way to raise awareness for both breast and prostate cancer. The shoes were generously provided by Big Ten Commissioner Kevin Warren, his wife Greta and The Warren Family Foundation.
For more information on this year's Big Ten Basketball Tournaments, visit Big Ten Basketball Tournament Central.
The Mike Slive Foundation endeavors to become a global leader in the fight to eradicate prostate cancer through public awareness and research funding in memory of Mike Slive, a transformative leader whose vision and direction revolutionized the business of collegiate sports.
About the Mike Slive Foundation
The Mike Slive Foundation for Prostate Cancer Research was founded in Birmingham, Alabama, by attorney Ed Meyerson and former SEC and Conference USA Commissioner Mike Slive. Composed of local business, medical and political leaders, the Foundation's mission is to save lives by funding cutting-edge research and by raising awareness of prostate cancer. The Mike Slive Foundation is a new weapon in the fight against prostate cancer. Follow us on Twitter, Facebook and Instagram @MikeSliveFdn.
Heather Jeffcoat
Director of PR & Social Media
(205) 515-1972
heather@champbranding.com