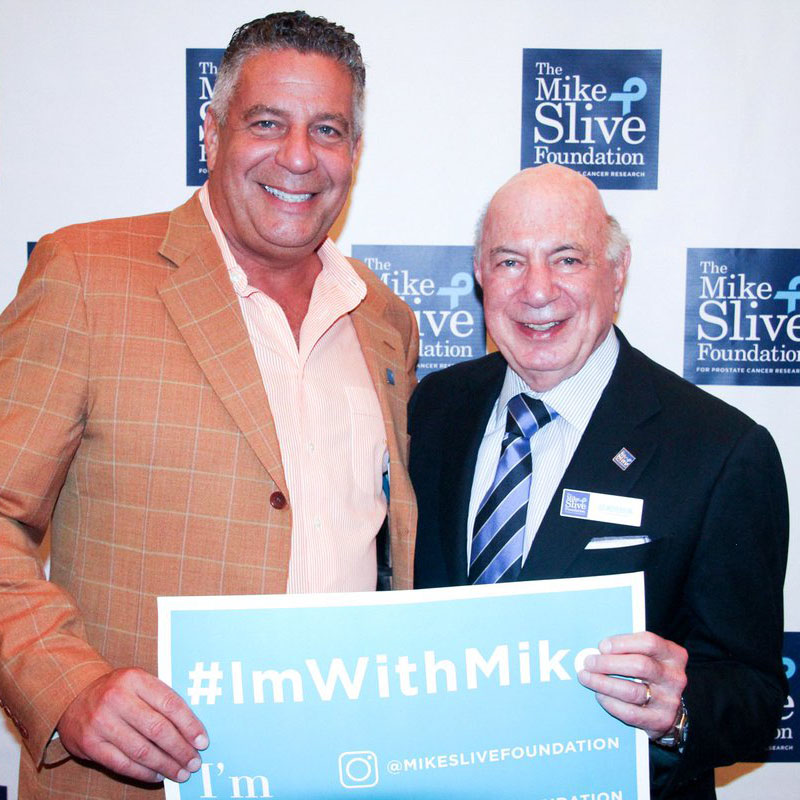 BIRMINGHAM, ALABAMA – The Mike Slive Foundation is bringing the spotlight to prostate cancer in November with its annual Beyond Blue fundraising event on Thursday, November 11, 2021, at 5:30 pm CST at the new Protective Stadium.
Attendees will join ESPN/SEC Network's Laura Rutledge for the fourth annual Beyond Blue event presented by Medical Properties Trust.
This year, the Mike Slive Foundation is honoring co-founder and prostate cancer survivor Ed Meyerson. Ed recently retired from a distinguished law career and has received numerous accolades in his service to law. He has served on the Board of Directors for the American College of Construction Lawyers, Adjunct Professor at the Cumberland School of Law, Samford University, and is a member of various boards and committees.
"We are excited to be back in-person for our fourth annual Beyond Blue event and to honor our co-founder and wonderful friend Ed Meyerson as we celebrate our fifth anniversary," said Anna Slive Harwood, Executive Director. "Prostate cancer affects one in eight men. That means we all know someone who has been affected by this disease. Ed had the vision to start this Foundation so his five grandsons would not have to deal with prostate cancer in their lifetime. This event helps us raise money to develop programming to educate men about prostate cancer and to fund research to help find a cure. My father wanted to use his story and all his friends in college athletics across the country to educate men and help save lives. Together, we will move beyond the blue ribbon and end prostate cancer."
Guests will enjoy a night among sporting legends, entertainment by jazz musician Eric Essix, delicious small bites and cocktails, and a live and silent auction filled with unique sporting and travel experiences, sports memorabilia and custom items.
Some of the auction items include:
A private dinner with ESPN's Paul Finebaum
A Blue Mountain beach getaway
Three-Night Stay with wine tasting at Holman Ranch in Carmel, CA
A trip to the 2022 College Football Playoff National Championship
A hand-carved bowl made from the wood of the Oaks at Toomer's Corner
A VIP Ticket package for the 2021 SEC Football Championship
Virtual Cooking Class with James Beard Award Finalist Chef Chris Hastings
Lunch with Georgia Athletics Director Josh Brooks and a private tour of their new football facilities
An autographed basketball from Alabama Men's Basketball Coach Nate Oats
A custom, blue-dipped Maker's Mark bottle
Wine from a Collector's Cellar
Tickets to an Auburn Men's Basketball game with pre-game access and a personalized basketball
To purchase tickets and donate, visit Beyond Blue. A single ticket is $198. Tickets are also included in the multiple levels of giving.
The Mike Slive Foundation endeavors to become a global leader in the fight to eradicate prostate cancer through public awareness and research funding in memory of Mike Slive, a transformative leader whose vision and direction revolutionized the business of collegiate sports.
About the Mike Slive Foundation
The Mike Slive Foundation for Prostate Cancer Research was founded in Birmingham, Alabama, by attorney Ed Meyerson and former SEC and Conference USA Commissioner Mike Slive. Composed of local business, medical and political leaders, the Foundation's mission is to save lives by funding cutting-edge research and by raising awareness of prostate cancer. The Mike Slive Foundation is a new weapon in the fight against prostate cancer. Follow us on Twitter, Facebook and Instagram @MikeSliveFdn.
Heather Jeffcoat
Director of PR & Social Media
(205) 515-1972
heather@champbranding.com