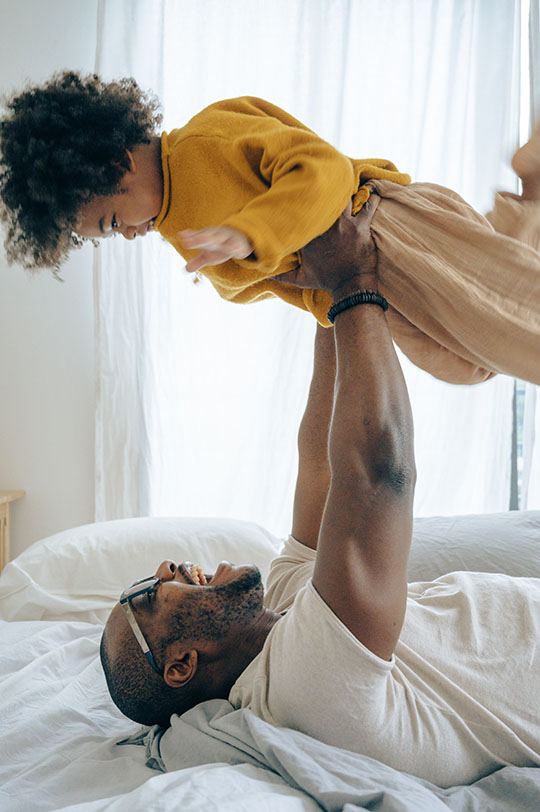 BIRMINGHAM, ALABAMA – The Mike Slive Foundation is bringing the spotlight to Prostate Cancer Awareness Month with numerous events and initiatives happening throughout the month of September.
"We are very excited about the opportunities with these partners to shine the spotlight on prostate cancer this month. Each of these programs gives us a new way to reach men and their families with information about the importance of early detection," said Anna Slive Harwood, Executive Director of the Foundation. "Prostate cancer affects 1 in 8 men, but when caught early it is nearly 100% treatable. Part of our mission is to raise awareness about the importance of early detection and encourage men to get checked. We are grateful to our partners for joining us in the fight to end prostate cancer and save lives."
Dr Pepper and Southeastern Grocers have partnered with the Mike Slive Foundation to promote prostate cancer awareness with in-store activations in more than 300 grocery stores in Alabama, Florida and Georgia. This began in August and will continue through September. A portion of the proceeds from Dr Pepper products purchased in these stores will be donated to the Mike Slive Foundation, funding prostate cancer research and education efforts.
The Mike Slive Foundation and Regions Bank are again partnering this month to help raise awareness of and money for prostate cancer research. As a part of that support, Regions will donate $1 to The Mike Slive Foundation for every new qualifying Regions online or mobile banking transaction between September 1, 2021, to October 31, 2021. To learn more, please visit Regions.com.
The Mike Slive Foundation is partnering with The Department of Community Outreach and Engagement at the UAB O'Neal Comprehensive Cancer Center and the Urology Health Foundation to help educate men about prostate cancer and the benefits of early detection in an effort to increase screening uptake. By bringing together COE's extensive network of Community Health Advisors to provide educational opportunities across its 26 county service area and the Urology Health Foundation's well-established annual screening schedule that spans 22 counties predominantly in the Black Belt region of Alabama, we can work together to make a significant impact in the fight against prostate cancer for communities most disproportionally affected by this disease in our state.
Throughout the month of September, La Paz Restaurant and Mayawell Tequila Bar will be offering special drinks and dishes with a portion of the proceeds going toward the Mike Slive Foundation. Visit their locations, and ask for details about the Mike Slive Foundation specials.
On Sunday, September 26, Legion FC will be hosting a Prostate Cancer Awareness game with several in-game activations to bring a spotlight to prostate cancer. When purchasing a game ticket, use the Promo code SLIVE and $3 per ticket will go back to the Mike Slive Foundation. Tickets can be purchased here. Urology Centers of Alabama will be offering free PSA testing to men aged 40 and over at the Legion FC game.
In collaboration with the Laura Crandall Brown Foundation and Forge Breast Cancer Survivor Center, the Mike Slive Foundation will be part of three expert-led webinars and Q&A sessions at the end of September, covering topics including the financial cost of a cancer diagnosis, topics in caregiving, and cancer genetics. To learn more about the presenters, topics, and to register, please click here. The Mike Slive Foundation will wrap up the fall with their annual fundraising event, Beyond Blue. It is Thursday, November 11 at the new Protective Stadium. Tickets are on sale at Beyond Blue.
The Mike Slive Foundation endeavors to become a global leader in the fight to eradicate prostate cancer through public awareness and research funding in memory of Mike Slive, a transformative leader whose vision and direction revolutionized the business of collegiate sports.
About the Mike Slive Foundation
The Mike Slive Foundation for Prostate Cancer Research was founded in Birmingham, Alabama, by attorney Ed Meyerson and former SEC and Conference USA Commissioner Mike Slive. Composed of local business, medical and political leaders, the Foundation's mission is to save lives by funding cutting-edge research and by raising awareness of prostate cancer. The Mike Slive Foundation is a new weapon in the fight against prostate cancer. Follow us on Twitter, Facebook and Instagram @MikeSliveFdn.
Heather Jeffcoat
Director of PR & Social Media
(205) 515-1972
heather@champbranding.com