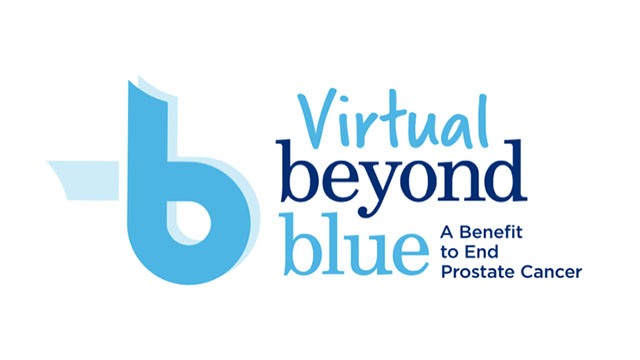 BIRMINGHAM, ALABAMA – The Mike Slive Foundation is bringing the spotlight to prostate cancer in November with its annual Beyond Blue fundraising event, but this year it is going virtual. On the evening of Thursday, November 12, 2020, at 6 pm CST, attendees will join co-hosts Laura Rutledge (ESPN/SEC Network) and Mike Tirico (NBC Sports) virtually for the third annual Beyond Blue event, presented by Medical Properties Trust.
This year, the Foundation is honoring board member and prostate cancer survivor Charlie Perry. A native of Birmingham, Charlie attended Washington and Lee University. He cofounded Highland Associates in 1987, which was acquired by Regions Bank in 2019. Charlie has a long history of making many significant contributions to the Birmingham community. His leadership in the fight against cancer, and his own personal battle with prostate cancer, is testimony to the tremendous time and effort he has contributed to the cause of beating cancer.
The event is free to join, but registration is required. Guests will enjoy special guest appearances by Mike Slive Foundation Advisory Board members Bill Battle, Archie Manning, Ben Sutton and Kevin Warren, as well as an auction filled with experiences and sports memorabilia.
"We are excited to take our third annual Beyond Blue event virtual," said Anna Slive Harwood, Executive Director. "My father was a tremendous leader in college sports, especially during challenging times. He would want us to find a way to bring people together to raise money for prostate cancer research. Now Beyond Blue will be a national event. We had tremendous success with our Virtual I'm With Mike 5K run and one-mile walk over Father's Day weekend with over 600 registered participants representing all 50 states. We hope even more will join in November for this special event honoring Charlie, an incredible man that we are proud to call a board member and friend. Prostate cancer affects one in nine men, and African American men are twice as likely to die from it. My father's vision was to educate men and help save lives. Together, we will move beyond the blue ribbon and end prostate cancer."
To interview a representative from the Mike Slive Foundation, contact Heather Jeffcoat at 205-515-1972 or by emailing hjeffcoat@burtonadvertising.com.
The Mike Slive Foundation endeavors to become a global leader in the fight to eradicate prostate cancer through public awareness and research funding in memory of Mike Slive, a transformative leader whose vision and direction revolutionized the business of collegiate sports.
About the Mike Slive Foundation
The Mike Slive Foundation for Prostate Cancer Research was founded in Birmingham, Alabama, by attorney Ed Meyerson and former SEC and Conference USA Commissioner Mike Slive. Composed of local business, medical and political leaders, the Foundation's mission is to save lives by funding cutting-edge research and by raising awareness of prostate cancer. The Mike Slive Foundation is a new weapon in the fight against prostate cancer. Follow us on Twitter, Facebook and Instagram @MikeSliveFdn.
Heather Jeffcoat
Director of PR & Social Media
(205) 515-1972
heather@champbranding.com