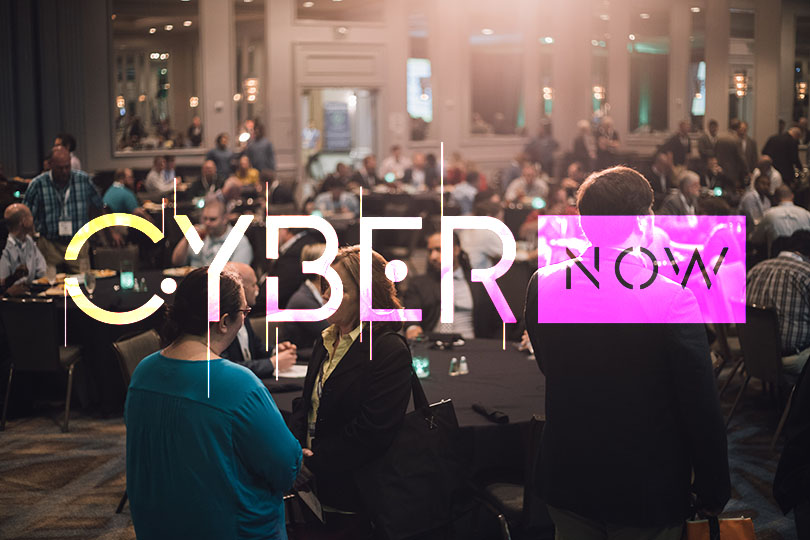 BIRMINGHAM, ALABAMA – The Mike Slive Foundation chosen to be one of the nonprofits featured in the virtual CyberNow Summit in partnership with TechBirmingham and InfraGard Birmingham Member Alliance April 27-29, 2021.
This is the sixth-annual conference, second virtually, designed to convene thought leaders and professionals in the cybersecurity space and also includes opportunities for networking, training, business development, and other engagements. Attendees can expect program sessions that touch on topics related to industry professions such as CIOs, CISOs, CTOs, etc.
"We are excited to partner with TechBirmingham to help further the Foundation's mission of educating men and women about prostate cancer and the importance of early detection. While one in eight men will be diagnosed with prostate cancer in their lifetime, it is a detectable cancer and early detection is key. We are grateful to Deon Gordon and the TechBirmingham team for this opportunity and look forward to a long and fruitful partnership," said Anna Slive Harwood, Executive Director of the Mike Slive Foundation.
The Foundation will provide information, engagement opportunities, and materials for attendees to learn more about prostate cancer, cutting edge research, and screening and early detection options. With one in eight men set to receive a prostate cancer diagnosis in their lifetime, the Foundation is greateful for the opportunity to have a virtual booth at the CyberNow Summit to help raise awareness so that men and their loved ones can feel empowered to take steps to detect prostate cancer early.
To register for the event, visit cybernowsummit.com. To interview a representative from the Mike Slive Foundation, contact Heather Jeffcoat at 205-515-1972 or by emailing hjeffcoat@burtonadvertising.com.
About CyberNow Summit
For the past six years, the CyberNow Summit has served as one of the premier events in the South for cybersecurity professionals. Held annually in partnership with TechBirmingham and InfraGard Birmingham Member Alliance, CNS brings together thought leaders, prominent speakers, and industry executives for opportunities to learn about emerging trends, network with peers, develop business relationships, explore different career paths, and engage with compelling content.
About TechBirmingham
TechBirmingham serves as the voice of Greater Birmingham's technology ecosystem and innovation economy. Founded in 2002, the association has grown to attract roughly 200 members and organizations that represent an industry workforce of approximately 30,000. Program and event offerings focus on strengthening Birmingham's reputation as an emerging technology hub through networking opportunities, career building and workforce development, educational offerings, and member advocacy. TechBirmingham works to craft a vision that establishes Birmingham as the most innovative and the most inclusive technology ecosystem in the South.
The Mike Slive Foundation endeavors to become a global leader in the fight to eradicate prostate cancer through public awareness and research funding in memory of Mike Slive, a transformative leader whose vision and direction revolutionized the business of collegiate sports.
About the Mike Slive Foundation
The Mike Slive Foundation for Prostate Cancer Research was founded in Birmingham, Alabama, by attorney Ed Meyerson and former SEC and Conference USA Commissioner Mike Slive. Composed of local business, medical and political leaders, the Foundation's mission is to save lives by funding cutting-edge research and by raising awareness of prostate cancer. The Mike Slive Foundation is a new weapon in the fight against prostate cancer. Follow us on Twitter, Facebook and Instagram @MikeSliveFdn.
Heather Jeffcoat
Director of PR & Social Media
(205) 515-1972
heather@champbranding.com